Custom Learning Solutions Package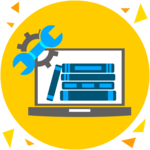 Custom Learning Solution Package
Fil-O-Noé develops Custom Learning Solutions Package for its clients that provide a strong insight into the fundamentals along with essential tips & advice for practical knowledge development.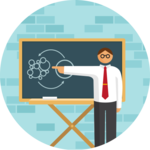 Establish Critical Connections
Fil-O-Noé Custom Learning Solutions Package offers adequate contextual examples & case-studies, to establish critical connect that exists between IP, Technology, Business & Law, which helps organizations protect/preserve dominance & edge, while realizing the ROI and get a holistic view of the potential & value of IP.
Mentoring & Advisory Services
Owned And Driven
Fil-O-Noé is owned and driven by a team of adept, knowledgeable and highly experienced professionals (the Mentors!) who all have advanced degrees in science & technology, experience in hands on research & development work, business functions know-how and corporate experience from Fortune 500 companies.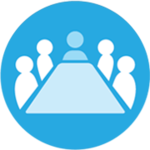 First-Hand Experience
Fil-O-Noé Mentors have first-hand experience of the change the IP World has seen, both in India as well as globally. Collectively they bring a wealth of knowledge, experience and expertise to provide one of the best & most effective learning solutions and mentoring & advisory services.